Summary
In this presentation, Dr Tucker shares her experience of how OGT's NGS panel, SureSeq™ CLL + CNV, has streamlined her laboratory workflow and enabled the detection of various aberrations in key genes implicated in chronic lymphocytic leukaemia (CLL) progression, including single-nucleotide variants (SNVs), indels, and copy number variants (CNVs). This alleviates the burden of running multiple assays and delivers comprehensive results with a single NGS analysis.
Speaker bio
Tracy Tucker, PhD, FCCMG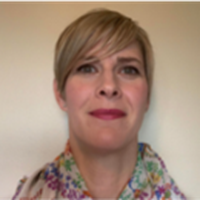 Clinical Cytogeneticist and Molecular Geneticist, Cancer Genetics and Genomics Laboratory, BC Cancer Clinical Associate Professor, University of British Columbia
Dr Tucker is a Cytogeneticist and Molecular Geneticist at BC Cancer Agencies' Cancer, Genetics and Genomics Laboratory, and a Clinical Associate Professor in the Department of Pathology and Laboratory Medicine at the University of British Columbia. 
She completed her PhD and post-doctoral fellowship in Medical Genetics at the University of British Columbia.  She undertook her CCMG fellowship training in Clinical Molecular Genetics and Cytogenetics at BC Children's Hospital and Women's Health Centre. 
Dr Tucker runs the molecular genetics rotation for UBC pathology residents and has an interest in education as well as trouble-shooting molecular assays for clinical application.
SureSeq: For Research Use Only; Not for Use in Diagnostic Procedures.