Summary
In this presentation Dr McCready will compare a hybridisation-based NGS panel versus single analyte and amplicon-based NGS assays for somatic mutation testing in myeloid malignancies, from her experience with OGT's SureSeq myPanel™ Custom Myeloid - 49 gene plus panel.
Speaker bio
Elizabeth McCready, PhD, FCCMG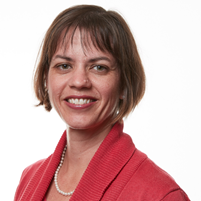 Head of Molecular Cytogenetics, Hamilton Regional Laboratory Medicine Program; Associate Professor, McMaster University
Dr McCready completed her MSc degree through the University of Toronto and PhD through the University Ottawa, before completing clinical laboratory fellowships in molecular genetics and in cytogenetics, also in Ottawa.
Dr McCready is now an Associate Professor in the department of pathology and molecular medicine at McMaster University, and Head of Molecular Cytogenetics within the Hamilton Regional Laboratory Medicine Program, Genetics Laboratories, Hamilton, Ontario.
Dr McCready is a Program Director of the Canadian College of Medical Geneticists Fellowship Training Program at McMaster and currently sits as a member of the CCMG board of directors.
Dr McCready's research activities are largely translational in nature, with particular interest in application of molecular cytogenetic techniques to characterise clinically relevant genetic variants that contribute to developmental disorders and cancer.
SureSeq™: For Research Use Only; Not for Use in Diagnostic Procedures.