Summary
The CytoSure® Constitutional v3 microarray is a powerful microarray technology that delivers precise genomic insights for prenatal and postnatal research.
Kris Van Den Bogaert's presentation at ESHG (European Society of Human Genetics) outlines the rigorous validation steps taken by UZ Leuven to ensure the reliability and performance of this advanced technology. Through both prospective and retrospective validation, the CytoSure Constitutional v3 microarray increased coverage of clinically-relevant regions, providing valuable insights for researchers.
Our extensive genomic validation services enable our clients to confidently leverage this cutting-edge tool to enhance their prenatal and postnatal capabilities. Trust the CytoSure Constitutional v3 microarray for precise and dependable genomic insights.
Speaker information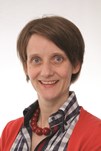 Kris Van Den Bogaert, Laboratory Manager and Quality Assessor, Constitutional Cytogenetics Laboratory, University Hospitals Leuven, Belgium
She is a member of the BeSHG Workgroup on Constitutional Post-and Prenatal (Molecular) Cytogenetics (BelCoCyt) and has been appointed as CEQAS (Cytogenetic External Quality Assessment Service) assessor for the prenatal microarray external quality assessment.
View Kris Van Den Bogaert's profile on LinkedIn
Further data is available to view in a white paper titled: Adoption of the CytoSure Constitutional v3 microarray for increased detection of disease-relevant variants.
Recent publications from the speaker
NID1-related autosomal dominant Dandy-Walker malformation with occipital cephalocele in three generations
Exome sequencing efficacy and phenotypic expansions involving esophageal atresia/tracheoesophageal fistula plus
Disclaimer
This presentation is intended for educational purposes only and does not replace independent professional judgment. Statements of fact and opinions expressed are those of the presenters individually and, unless expressly stated to the contrary, are not the opinion or position of the Oxford Gene Technology Group (OGT). OGT does not endorse or approve, and assumes no responsibility for, the content, accuracy or completeness of the information presented.
CytoSure: For Research Use Only; Not for Use in Diagnostic Procedures.