Summary
As a leading provider of innovative genomic solutions, we are excited to share how microarray technology transformed the way we approach genomic and cytogenetic analysis for large populations.
In his presentation, Dom McMullan highlights how the CytoSure® Constitutional v3 microarray has enabled cost-effective and evidence-based analysis. This platform offers a comprehensive approach to analysing exons, genes, and regions that are key in postnatal and prenatal applications, making it an excellent choice for researchers seeking reliable genomic insights.
With its advanced technology, the CytoSure Constitutional v3 microarray is an ideal tool for exploring genomic variations and identifying critical markers associated with various genetic disorders. The high-quality evidence base supporting its array design provides an unparalleled level of accuracy and specificity, making it the preferred choice for many laboratories seeking reliable and cost-effective genomic solutions.
At our company, we understand the importance of staying at the forefront of innovation in the field of genomics. That is why we offer advanced tools like the CytoSure Constitutional v3 microarray, which empowers researchers with unparalleled insights into the genomic landscape of large populations. Whether you are exploring new areas of research or seeking to enhance your current genomic analysis capabilities, our team is here to help you succeed.
Speaker information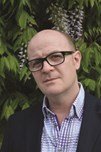 Dominic McMullan, Consultant Clinical Scientist, West Midlands Regional Genetic Laboratory (WMRGL), part of the Birmingham Women's NHS Trust, Birmingham, UK
View Dominic McMullan's profile on LinkedIn
The West Midlands Regional Genetic Laboratory:
Is one of the UK's largest NHS laboratories, serving about 10% of the UK population
Provides comprehensive genetic analysis services for the NHS
Conducts chromosomal microarray (CMA)
Studies to investigate genetic causes of developmental disorders
Performs >4,500 CMA tests per annum
Is the largest contributor to the Deciphering Developmental Disorders (DDD) project
"Our decision to switch to OGT over alternative platforms was based largely on the quality of the evidence base behind the microarray design, allowing for a very comprehensive analysis of exons, genes and regions key in postnatal and prenatal applications. Following a rigorous validation, we found this platform out-performed all others."
Further data is available to view in a white paper titled: Superior detection of chromosomal aberrations using the latest generation of exon-focused constitutional microarrays
Recent publications from the speaker
Evolving fetal phenotypes and clinical impact of progressive prenatal exome sequencing pathways: cohort study
Evidence to support the clinical utility of prenatal exome sequencing in evaluation of the fetus with congenital malformations: Scientific impact paper No. 64 [February] 2021
Disclaimer
This presentation is intended for educational purposes only and does not replace independent professional judgment. Statements of fact and opinions expressed are those of the presenters individually and, unless expressly stated to the contrary, are not the opinion or position of the Oxford Gene Technology Group (OGT). OGT does not endorse or approve, and assumes no responsibility for, the content, accuracy or completeness of the information presented.
CytoSure: For Research Use Only; Not for Use in Diagnostic Procedures.