Field Application Scientists find resourceful ways to support customers during the COVID shutdown

In the first week of March, Mary Pierce-Burlingame held her last in-person NGS demo before travel was halted due to COVID-19. She had an international border crossing and cross-country flight to get back home.
As an NGS Field Application Scientist, a typical month for Mary usually involved traveling thousands of air miles to visit customers in their labs for product demos, wet-bench and software training, and in-person technical support. Mary has been known to stay on site as long as it takes in a new account, thoroughly training users on OGT's NGS products and software. A complimentary NGS demo can last up to a full week.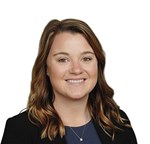 Similarly, FISH Field Application Scientist Ashley Hart would plan multi-site demo and customer support trips across North America – regularly seeing 3-6 customers per month. During these trips Ashley helped support customers using Cytocell FISH probes in their own labs, and she'd often conduct a Lunch & Learn on site to share FISH tips and tricks with Cytocell users.
By the second week of March, things were looking different at customer labs. At her last site visits, Ashley said there was no hand shaking with the techs, and along with FISH tips and tricks, she handed out gel sanitizer to the Lunch & Learn attendees. Travel was restricted after that and the need to shift to supporting customers remotely—for Ashley, Mary, and the entire OGT team—happened quickly.
Mary fields calls for Interpret software support, answers questions about wet lab processing, and regularly holds Webex sessions on training data sets and protocol reviews for customers new to running NGS.
I've been able to call customers while they are processing and ask them to explain their next steps before performing them," she explained. "I'll stay on the call the whole time, so they can check in at each step.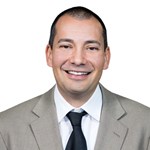 Ashley troubleshoots with our FISH customers on Webex and is able to support labs through new probe evaluations (and/or FFPE kits) to implementation." We've also been doing the Lunch & Learns virtually," Ashley said.
"It is pretty amazing how effective remote support has been. We all miss seeing our customers and look forward to travel, but the success rate has been good and customer feedback has been positive," said FAS director Mike Ornelas. "The team has been really resourceful –and have gotten very good at troubleshooting remotely."
The OGT support team has put together this message to our customers in these challenging times: