Supporting our customers remotely during lockdown...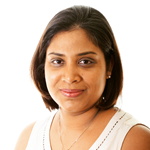 In a typical month pre-COVID, Gothami would visit up to 4 customer sites, as well as host CytoCell® training sessions at the CytoCell lab in Cambridge. "Each customer visit is typically 2 or 3 days where we run the FISH protocol end to end together with our customers. My visits include protocol optimisation, evaluation support and troubleshooting," Gothami explained.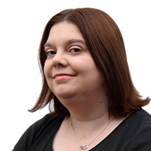 Kicki Bergefall, Field Application Support Manager, also kept a busy travel calendar and her last field visit was to Israel in late February. "One of the best things about being an FAS is that it is hard to define a typical month," Kicki said. "Some months you are away 3 out of 4 weeks, and some months I am working in the OGT lab. It is a very varied job, which I love and now miss."
All travel for the OGT team was cancelled beginning in March for COVID-related issues but Gothami, Kicki and the rest of the OGT field application support team for FISH, NGS and arrays, responded quickly to support customers remotely.
"When it comes to training and troubleshooting, you cannot replace the hands-on work in the lab and face to face interactions with the customers by any digital means," Gothami said. "However, we have found ways around to deal with those challenges in these difficult times."
While most customer questions can be answered by email, Gothami said she also relies on Webex. She's currently talking to new customers before their probe evaluation, providing information about the FISH protocol and how to troubleshoot if they face issues.
"I'm able to connect with customers all over the world – and for example, just worked with a customer from Far East Asia who was new to FISH and had difficulties setting up FISH and getting good results," she said. "We reviewed their protocol and FISH images, made a number of suggestions to improve results, and were able to solve the issue that this customer was having."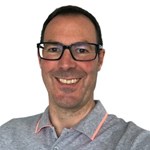 Kicki added that she's also fielding questions from customers looking for advice on how to continue their work during the lockdown. "Even if we used remote tools before," she explained, "working from home has been new for many of our customers. So there have been times we needed to help them not only with our technology but how to be productive away from the lab."
The team is also working closely with distributors who sell OGT products in Europe, Asia and South America, and investing time on additional training for OGT products and new features. Pete Gray, FAS for NGS and Arrays, commented, "Some distributors have time on their hands while customers are in lockdown, so we've been providing them with refresher training and updates. I just completed a Webex on the new features of the CytoSure Interpret Software."
The OGT support team has put together this message to our customers in these challenging times: