It is vital. The probes which are specific for repeat elements of the human genome are less susceptible to over-denaturation than those specific for single sequences of DNA. They can tolerate much more loss in activity as there are more repeat units to which the probes can hybridise. However, one must also consider the sample. This is made of DNA too, and will lose significant levels of morphology if overdenatured. It is always good practice to take good care when denaturing any FISH product to ensure good signals and good sample morphology.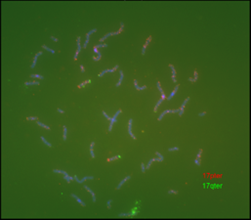 Figure 1: Example of overdenaturation using Subtelomere 17p and 17q probes with a denaturation of 95°C for 2 mins on cultured lymphocytes.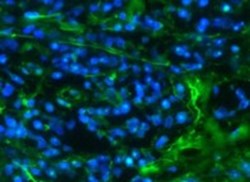 Figure 2: Example of undenaturation using the MDM2 probe, with a denaturation of 60°C for 2 mins on a skin biopsy sample.