CytoCell FISH used in conjunction with EasySep™ CD138+ cell isolation improves detection rates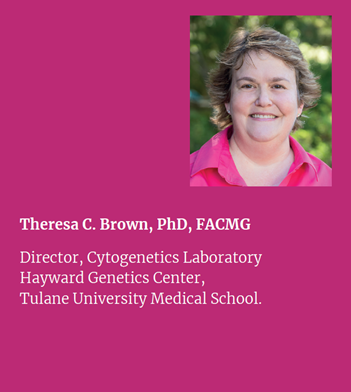 Detecting cytogenetic abnormalities associated with multiple myeloma from bone marrow biopsies can be a tricky business. This is due to the fact that affected plasma cells make up only a small percentage of the sample, and grow poorly in cell culture. FISH is the gold standard method for detection and has been shown to play an important role in prognostic assessment. However, to further increase sensitivity, international guidelines recommend a CD138+ enrichment step upfront of performing FISH analysis.
We spoke to Theresa Brown, Director of the Cytogenetics Laboratory at Tulane University (New Orleans, Louisiana), about how her lab's FISH analysis with OGT's CytoCell® FISH probes benefited from using STEMCELL Technologies' EasySep™ Human CD138 Positive Selection Kit and RoboSep™ Automated Cell Isolation Instrument after struggling with other CD138+ selection methods. She explains the improvements to her laboratory's cell isolation process and the quality of the FISH results, increasing abnormality rates and enabling the laboratory to save time.