Oxford, UK – 23 March 2020.
Dear Valued Customer,
During these unprecedented times, OGT remains committed and ready to support you.
We understand the critical work you are doing to develop solutions or offer genetic testing for patients and want to reassure you of the efforts we are taking to continue to supply you with our products and offer the support you need in these challenging and uncertain times.
Our priority is to continue to manufacture and supply our products to you, whilst at the same time minimising the risk to our staff, below are just a few of the measures we are taking towards these goals:
Manufacturing & Supply
We routinely hold many months of raw materials for manufacture and we also hold significant stocks of our finished products in the UK and in the USA.
Shipping
Where our usual couriers continue to operate, some at a reduced level due to restrictions imposed by local governments, we are working on extra measures to facilitate delivery of products in the normal timeframes, however some short delays may occur due to increased demand on those couriers.
Where our usual couriers are not offering their normal service, we are actively seeking alternatives to mitigate any delivery issues and continue to monitor the situation.
If we are unable to deliver as normal, we will notify you as soon as possible.
Mitigating risk to our staff
As many staff as possible are now working remotely and have ceased international and domestic travel.
We are restricting visitors to all our sites other than those required to maintain critical operational functions.
Cleaning has been stepped up in our facilities and we have provided additional hand sanitising products for use by staff.
We have implemented flexible working to ensure essential staff have reduced contact with others to protect both them and our business
Customer & Technical Support
Our excellent Customer Service and Technical Support teams remain available to assist you during regular business hours, please continue to contact them on the usual telephone numbers and email addresses.
Our highly skilled technical support teams can also offer web video meetings to help you with any issues in your lab, email support@ogt.com to request a meeting.
We are making every possible effort to allow business processes to continue as usual and the OGT Executive team is meeting on a daily basis to review the evolving situation. This communication reflects the situation as of Monday 23rd March 2020. We recognise the situation is evolving rapidly, we are constantly monitoring this and will adapt our contingency plans, providing additional updates according to any changes in government and health organisation guidelines.
At OGT, we're here to help…
Yours sincerely,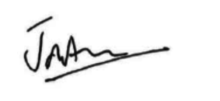 Dr John Anson
Chief Executive Officer
OGT
About OGT
OGT, a Sysmex Group company, is a leading global provider of clinical and diagnostic genomic solutions that are created for scientists by scientists - including CytoCell®, CytoSure® and SureSeq™ ranges of FISH, microarray and NGS products. The company is dedicated to creating products that enable researchers and clinical decision makers to reach the right care decisions for each patient, every time. OGT strives to unlock the future of genetic clinical care with a commitment to working in partnership with its customers - not only by sharing its expertise of 25 years at the forefront of genetic endeavour, but also by working closely with scientists to understand their unique challenges, and to customise its approach to meet their exact needs. Dedicated to improving clinical care, OGT believes that through partnership—together—we'll achieve more.
For more information on the Company, please visit our website at ogt.com
CytoSure®, SureSeq™ and myProbes®: For Research Use Only, not for use in diagnostic procedures. CytoCell: Some products may not be available in your region.
About Sysmex Corporation
Sysmex Corporation is a world leader in clinical laboratory systemization and solutions, including laboratory diagnostics, laboratory automation and clinical information systems. Serving customers for more than 50 years, Sysmex focuses on technological leadership in diagnostic science and information tools that make a difference in the health of people worldwide. The company is also exploring emerging opportunities in the life science field. Its R&D efforts focus on the development of high-value-added testing and diagnostic technologies that are innovative, original and optimize individual health. Sysmex also seeks to leverage its state-of-the-art technologies for cell, gene and protein analysis. The company, headquartered in Kobe, Japan, has subsidiaries in North America, Latin America, Europe, the Middle East, Africa, China and Asia Pacific and employs more than 9,000 employees worldwide. Sysmex Corporation is listed in the top tier of the Tokyo Stock Exchange.
For more information about Sysmex Corporation and its affiliate companies, please visit www.sysmex.co.jp/en/.