The advantages of customisable array designs for copy number variant detection in medical research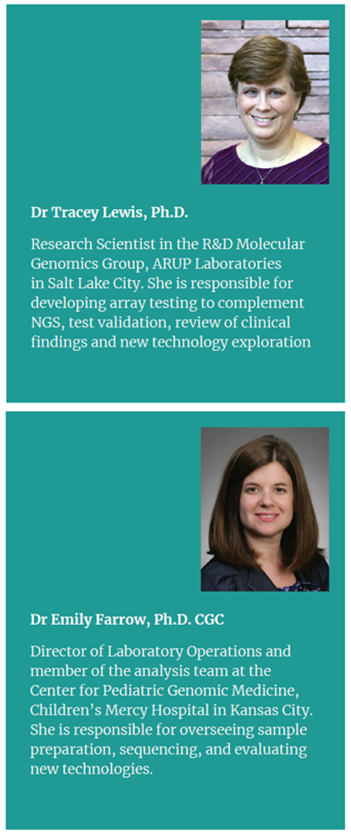 Genetic diseases are complex and require an analytical approach that is both comprehensive and flexible. In this white paper, genetic scientists Dr Tracey Lewis and Dr Emily Farrow discuss how customisable, exon focused array designs complement next generation sequencing (NGS) for clinical genetic research.
In light of recent advances in DNA analysis technologies, we are becoming ever more aware of the underlying complexity of genetic disorders. It is becoming increasingly evident that such disorders are rarely caused by an isolated mutation within a single gene, and one or many genes can contribute to one or multiple disorders. Moreover, causal aberrations vary widely from larger copy number variations (CNVs), down to single-point mutations. It is therefore vital to employ a suite of assays for assessing the entire scope of mutations within the exons of many different medically-relevant genes, creating a true reflection of the underlying genetic landscape of the 'medical exome'.
Research scientist Dr Tracey Lewis from the Associated Regional and University Pathologists (ARUP) laboratories, and Director of Laboratory Operations at Children's Mercy Hospital, Dr Emily Farrow, here explain their approaches to examining the medical exome. Outlining a comprehensive testing strategy, they discuss how the latest medically-focused microarray technology is applied alongside next generation sequencing (NGS) to provide unprecedented insights into causal genetic variation.