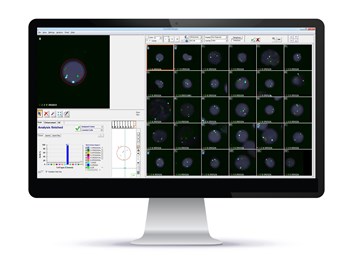 HiFISH is an industry-leading digital analysis platform that combines automated FISH scanning and capture with real-time analysis of haematological and solid tumour samples.
HiFISH can identify translocations and chromosomal origins, plus simultaneous detection of all chromosomal aberrations in one hybridisation.
By offering cutting-edge automation and image analysis capabilities, HiFISH can realise the full potential of CytoCell FISH probes that are suitable for a variety of sample types in situ, making them highly compatible with the ASI portfolio.