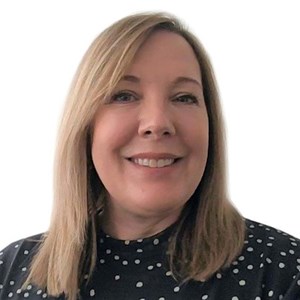 Sharon Lloyd joined OGT in November 2022 to lead OGT Operations, responsible for Production, Packaging, Shipping, Customer Services, EHS and Facilities, ensuring the development and implementation of efficient operations and cost-effective systems to meet current and future needs of the organisation.
Sharon has 30 years' experience in life sciences and pharmaceutical operations spanning Manufacturing, R&D, Facilities, Engineering, Marketing, Programme & Project Management, and Business Excellence roles from her time at GE Healthcare, Hologic, Becton Dickinson, and BPL.
Prior to joining OGT, she spent 3 years at BPL where she held the position of Director of Business Excellence with responsibility for Training, Operational Excellence, PMO, and EH&S.