Background
In December 2018 OGT received FDA clearance for eight CytoCell® fluorescence in situ hybridization (FISH) probes: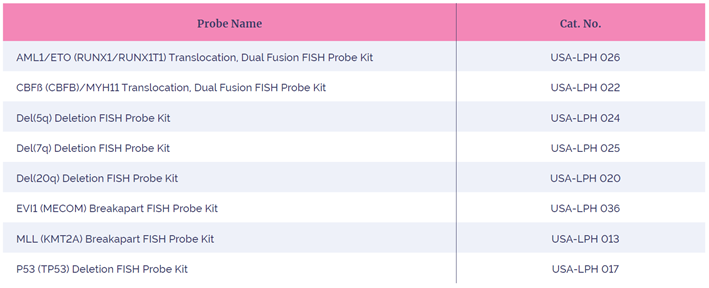 These CytoCell FDA-cleared FISH probe kits are FISH tests used to detect common chromosomal rearrangements found in 3:1 methanol/acetic acid fixed bone marrow specimens from patients with AML and MDS.
In order to fulfill the high standards required for an FDA clearance, all eight CytoCell FISH probes in this submission underwent stringent performance assessments to underpin the probe performance and ensure that the products were safe and effective for their intended use. A summary of these performance assessments can be found in each of the pack inserts of these probe sets.